The Last Faith will keep you looking out for various items needed to get better in the game, and one such item is the Prototype Blueprint, which is a weapon upgrade material. Getting the Prototype Blueprint can get a little tricky, but don't worry, I've got you covered.
In this The Last Faith guide, I'll tell you the location of Prototype Blueprint and how to easily reach it.
Prototype Blueprint Location in The Last Faith (Map)
The location of the Prototype Blueprint is inside The ESK Mansion, in the the top right section. If you have already unlocked that area, go there, and you will find a chest containing Prototype Blueprint. However, if you haven't unlocked this area, keep reading to learn how you can reach it.
Related: How to complete the Women In Ink quest in The Last Faith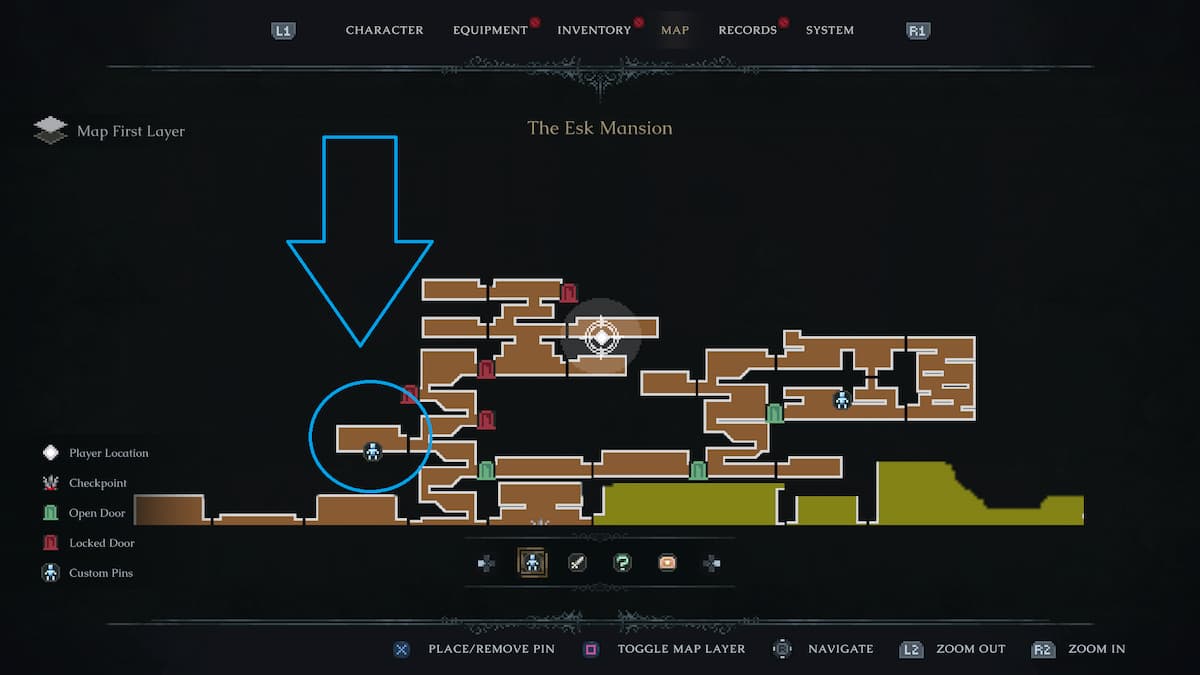 To reach there, you will need to head to the marked area on the map above. When there, use a mirror shard on the mirror in the middle, and it will lead you straight to the area from where you can get the Prototype Blueprint.
If you don't have a mirror shard, you can get one from the top left platform where you enter the mansion. With all that, you will be good to get the Prototype Blueprint in The Last Faith.
For more The Last Faith guides, check All endings and how to unlock them in The Last Faith and The Last Faith Stigma of Reprieve, Explained here on Pro Game Guides.